The Internet's #1 newsletter about Shopify & e-commerce
Free delivery to your Inbox every Monday.
Here's why people ❤️ our weekly newsletter
Merchants love it because they learn things each week that help their business.
Industry professionals love it because they keep up with the latest happenings & trends in e-commerce.
Investors love it because they get financial insight into noteable e-commerce companies.
🏆 What readers are saying…
Shopifreaks is like Morning Brew, The Hustle, and TLDR — but for people who care about the e-commerce industry.
Our goal is to bring you the most valuable industry news in a short weekly e-mail every Monday afternoon.
We highlight the latest happenings in the world of Shopify and e-commerce including new features & integrations, partnerships, seed rounds, startup projects, as well as expert tips to help you maximize the sales potential of your store.
Shopifreaks launched in Jan 2021 and has grown each week through readers sharing our newsletter in their favorite Shopify and e-commerce communities, which is the best compliment we can receive as a startup.
Subscribe to Shopifreaks today — and I'll see you next Monday!
Sincerely,
PAUL DRECKSLER
PS: Still undecided? Check out our most recent newsletter to see if this is the type of e-mail you'd like to receive in your Inbox each week.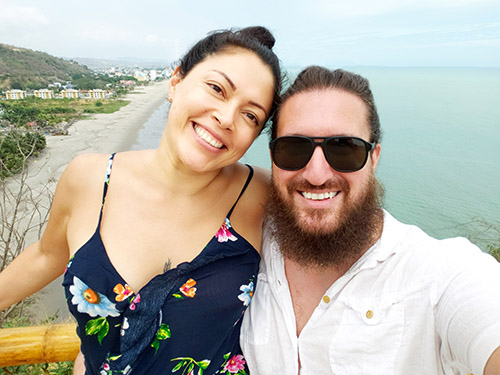 That's me, Paul Drecksler, and my girlfriend Delfy. Hello!
Join Shopifreaks Right Now!