Never miss the most important

e-commerce news

stories that
impact your business.
Trusted by 7,200+ e-commerce professionals. Free delivery to your Inbox every Monday.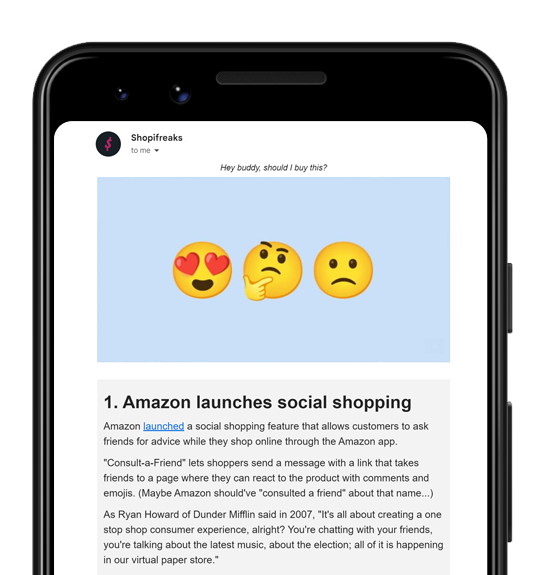 "My number one source of knowledge for what's happening in e-commerce any given week. Thanks Paul!"

"Most interesting & thorough ecommerce newsletter I'm currently subscribed to!"

"Not sure how this guy does this but he got you covered for everything you need to keep up to speed in the world of ecommerce"

"Awesome resource and always has the best up-to-date news! I look forward to receiving the newsletter weekly!"

"Shopifreaks' newsletter has been my go-to resource, providing concise and valuable updates in the eCommerce space."

"The newsletter is fantastic! Paul seamlessly provides e-commerce updates on a variety of topics while getting straight to the point and providing useful insight."
Industry Professionals
Keep up with the latest trends & milestones in e-commerce to excel at your job.
E-commerce Merchants
Learn about new channels & opportunities each week that will help your business grow.
Marketing Agencies
Stay ahead of the game for your clients by keeping up with what the big players are doing.
Shopifreaks is like Morning Brew, The Hustle, and TLDR — but for people who care about the e-commerce industry.
Our goal is to bring you the most valuable industry news in a short weekly e-mail every Monday afternoon.
We highlight the latest happenings in the world of e-commerce including new advancements, partnerships, integrations, seed rounds, startups, public offerings, as well as major news surrounding Shopify, Amazon, BigCommerce, TikTok, eBay, Etsy, Meta, Shein, Temu and other big players in e-commerce.
Shopifreaks launched in Jan 2021 and has grown organically each week through readers sharing our newsletter with their colleagues and networks.
It is now read each week by over 6,000+ e-commerce CEOs, executives, merchants, agency owners, SaaS developers, marketing directors, and investors. 
Subscribe to Shopifreaks today — and I'll see you next Monday!
Sincerely,
PAUL DRECKSLER
PS: Still undecided? Check out our most recent newsletter to see if this is the type of e-mail you'd like to receive in your Inbox each week.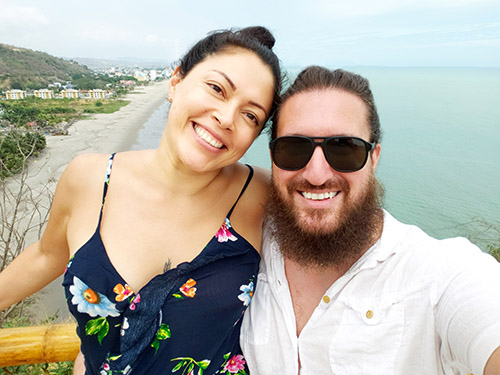 That's me, Paul Drecksler, and my wife Delfy. Hola!
News Partners
Special thanks to our sponsored news partners for helping fund our research and news production.

Manage your entire fulfillment operation and enable fast, efficient delivery to your customers with Flowspace.
It's time for our annual e-commerce predictions report!  Last year our 2023 Predictions were read by thousands of e-commerce professionals and even discussed on podcasts. This year's 2024 Predictions report will be even bigger. What are your e-commerce predictions for...
Join Shopifreaks Right Now!