Never miss the most important e-commerce industry news.
Free delivery to your Inbox every Monday.
Industry Professionals
Keep up with the latest happenings & trends in e-commerce.
Investors
Get financial insight into noteable e-commerce companies.
Merchants
Learn things each week that help your e-commece business grow.
⭐⭐⭐⭐⭐
"Great newsletter. I hate getting e-mails but this is one of the few that I take the time to read."
⭐⭐⭐⭐⭐
"You seem like a very funny man. I have laughed a lot with your Bitcoin joke! ?"
⭐⭐⭐⭐⭐
"All of it is good, keep going!"
⭐⭐⭐⭐⭐
"I've been enjoying your Shopifreaks newsletter, keep up the good work. Can't believe no one before you came up with the idea of a Shopify-centric email newsletter. I really like it."
Shopifreaks is like Morning Brew, The Hustle, and TLDR — but for people who care about the e-commerce industry.
Our goal is to bring you the most valuable industry news in a short weekly e-mail every Monday afternoon.
We highlight the latest happenings in the world of e-commerce including new advancements, partnerships, integrations, seed rounds, startups, public offerings, as well as major news surrounding Shopify and the other big players in tech-commerce.
Shopifreaks launched in Jan 2021 and has grown each week through readers sharing our newsletter with their networks, which is the best compliment we can receive as a startup.
Subscribe to Shopifreaks today — and I'll see you next Monday!
Sincerely,
PAUL DRECKSLER
PS: Still undecided? Check out our most recent newsletter to see if this is the type of e-mail you'd like to receive in your Inbox each week.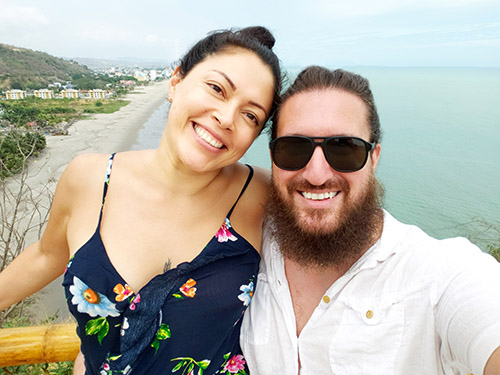 That's me, Paul Drecksler, and my girlfriend Delfy. Hola!
I hope you had a great Black Friday weekend -- whether you were deal shopping as a customer, running promotions for your business, or simply spending some time with family and friends. Some of my e-commerce clients had record breaking weekends, and it turns out they...
Join Shopifreaks Right Now!