Never miss the most important e-commerce industry news.
Free delivery to your Inbox every Monday. Brought to you by Paul Drecksler and BigCommerce.
Trusted By 1000s of CEOs & E-com Execs
Industry Professionals
Keep up with the latest happenings & trends in e-commerce.
Investors
Get financial insight into notable
e-commerce companies.
Merchants
Learn things each week that help your e-commerce business grow.
⭐⭐⭐⭐⭐
"I love Shopifreaks. Keeps me up to date with ecom news, easy to digest, and funny!"
⭐⭐⭐⭐⭐
"Super current, finger on the pulse, and predictive as well."
⭐⭐⭐⭐⭐
"Great information with true, positive energy behind the writing."
⭐⭐⭐⭐⭐
"A great rundown of all the latest ecommerce news, and I appreciate his analysis as well."
Shopifreaks is like Morning Brew, The Hustle, and TLDR — but for people who care about the e-commerce industry.
Our goal is to bring you the most valuable industry news in a short weekly e-mail every Monday afternoon.
We highlight the latest happenings in the world of e-commerce including new advancements, partnerships, integrations, seed rounds, startups, public offerings, as well as major news surrounding Amazon, BigCommerce, Shopify, eBay, Etsy, Meta, and the other big players in tech-commerce.
Shopifreaks launched in Jan 2021 and has grown each week through readers sharing our newsletter with their networks, which is the best compliment we can receive as a startup.
In July 2022, we entered into a one year agreement with BigCommerce to sponsor our newsletter.
Subscribe to Shopifreaks today — and I'll see you next Monday!
Sincerely,
PAUL DRECKSLER
PS: Still undecided? Check out our most recent newsletter to see if this is the type of e-mail you'd like to receive in your Inbox each week.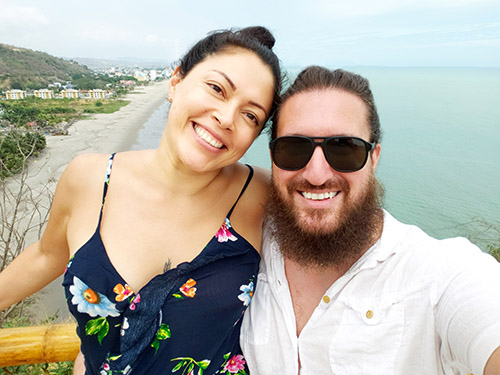 That's me, Paul Drecksler, and my girlfriend Delfy. Hola!
You know how once a year Wikipedia asks you to donate $2.75 to keep their foundation alive, and a few times a year PBS does a pledge drive to support its programming? Well, I'm not going to ask you for money (BigCommerce pays for my content for you), however, a few...
Join Shopifreaks Right Now!