Never miss the most important e-commerce industry news.
Be the e-commerce know-it-all at your office with our curated newsletter of the week's biggest e-commerce stories.
If the sign-up form isn't visible, please temporarily disable your ad blocker. Sorry about that! I'll have my Gravity Forms back up and running soon (which don't get blocked.)
Trusted By 1000s of CEOs & E-com Execs
Industry Professionals
Keep up with the latest happenings & trends in e-commerce.
Investors
Get financial insight into notable
e-commerce companies.
Merchants
Learn things each week that help your e-commerce business grow.
⭐⭐⭐⭐⭐
"I love Shopifreaks. Keeps me up to date with ecom news, easy to digest, and funny!"
⭐⭐⭐⭐⭐
"Super current, finger on the pulse, and predictive as well."
⭐⭐⭐⭐⭐
"Great information with true, positive energy behind the writing."
⭐⭐⭐⭐⭐
"A great rundown of all the latest ecommerce news, and I appreciate his analysis as well."
Shopifreaks is like Morning Brew, The Hustle, and TLDR — but for people who care about the e-commerce industry.
Our goal is to bring you the most valuable industry news in a short weekly e-mail every Monday afternoon.
We highlight the latest happenings in the world of e-commerce including new advancements, partnerships, integrations, seed rounds, startups, public offerings, as well as major news surrounding Amazon, BigCommerce, Shopify, eBay, Etsy, Meta, and the other big players in tech-commerce.
Shopifreaks launched in Jan 2021 and has grown each week through readers sharing our newsletter with their networks, which is the best compliment we can receive as a startup.
Subscribe to Shopifreaks today — and I'll see you next Monday!
Sincerely,
PAUL DRECKSLER
PS: Still undecided? Check out our most recent newsletter to see if this is the type of e-mail you'd like to receive in your Inbox each week.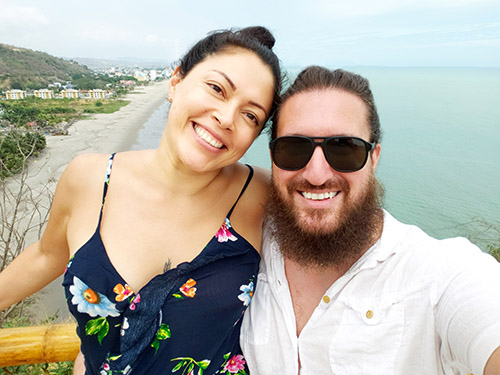 That's me, Paul Drecksler, and my girlfriend Delfy. Hola!
Remember when Amazon launched as an online bookseller with Jeff Bezos and his friends fulfilling the orders themselves in his garage? Little did they know at the time that 27 years later, Chinese behemoths would enter the scene with multi-billion dollar budgets to...
Join Shopifreaks Right Now!